Tuesday, April 27, 2010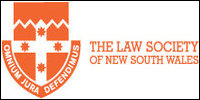 [TamilNet, Wednesday, 28 April 2010, 01:39 GMT]
While calls for independent investigations into Sri Lanka's war crimes continue to mount, and United Nations Secretary General Ban Ki-Moon's appointment of advisory panel on Sri Lanka's war-crimes shows no progress, ABC Radio Australia reported that Australian Young Lawyers Group in New South Wales is joining forces with the International Commission of Jurists (ICJ) to take witness statements and prepare evidence on the conduct of Sri Lanka's Security Forces, and the Polical and Military Command for future war crimes tribunals on Sri Lanka.
ABC said that [a former] United Nations spokesperson in Colombo had estimated up to 40,000 Tamil civilians were killed in the last few months of the war, and that the Sri lankan Goverment has been rejecting calls for independent investigations on possible war crimes.
"After discussions we found that the young lawyers wanted to help the terrible consequences of the problems in Sri Lanka after the collapse of the LTTE and before. The lawyers want to take evidence, record them and make them available for war crime tribunals," John Dowd, President of the International Commission of Jurists, told ABC.
Lawyers will conduct interviews in Australia and around the region with witnesses including refugees, ABC reported.
Anne Marie Shway-hee, co-chair of the Sri Lanka project on behalf of the NSW Young Lawyers Committee, said, "the interest is great to stop crimes occurring in the future."
On Colombo's stated stance that any tribunal will be an imposition from the West, John Dowd said that "war crimes is an international matter involving every member of the United Nations."
A spokesperson for US-based activist group, Tamils Against Genocide (TAG), welcomed the involvement of the new generation of rights-conscious Australian legal community in taking the war-crimes litigation to a new level, and added, "TAG is also working to promote and help establish legal cells in other western countries where extra-territorial jurisdiction permits taking potential war-criminals to court.
"Critical Tamil witnesses, and even disgruntled former military commanders who might turn against Colombo, are likely to become increasingly available in the future. Expatriates have to be patient and work diligently allowing the legal processes to make steady but slow progress," the TAG spokesperson said.
Related Articles:
27.04.10
British candidate calls Tamils victims of genocide
25.06.09
ICJ Vice Chairman urges governments of free people to protec..