Sri Lanka: One Island Two Nations
Peace for the World ! Your War Our Lives
Thursday, April 19, 2018
Photo Credit: Today
By
Sarah Seltzer
/
AlterNet-
April 19, 2018
We've gone beyond Stephen Colbert's' truthiness' into a 'truth-be-damned' environment.
Americans are often misinformed, occasionally downright dumb, and easily misled by juicy-sounding rumors. But while the right wing is taking full advantage of this reality, the Left worries that calling out lies is "rude."
Remember when Congressman
Joe Wilson stood up
during Obama's State of the Union address and shouted "You lie"? He was chastised soundly by the pundit class. But mostly he drew heat for being impolite, and was compared to Kanye West and other famous interrupters.
Revisiting Wilson's foolish tirade underscores the state of our upside-down political world. Wilson shouted "you lie" in the face of truth, but President Obama is hesitant to speak up when he's being slandered with bald, glaring untruths. The dark irony will continue as the Republicans take over the House this winter and the rumors and insinuations from extremist right-wing pundits keep circulating. It feels like no one with a loud enough megaphone has the courage to call a spade a spade, or more accurately a lie a lie.
We've gone far beyond Stephen Colbert's "
truthiness
" into a more "truth-be-damned" environment; what Rick Perlstein
described in the Daily Beast
as a "mendocracy. As in, rule by liars."
Here are some examples of recent ways we have made inroads in ignorance:
The scary thing is, these kinds of rumors have a way of taking root in the popular consciousness. Just as the election season began heating up earlier this year,
Newsweek
published a list of "Dumb Things Americans Believe.
" While some of them are garden-variety lunacy, a surprising number are lies that were fed to Americans by our leaders on the far-Right. This demonstrates that media-fed lies can easily become ingrained in the collective memory if they're not countered quickly and surely.
Newsweek
's list included the following 12 statistics taken from recent and semi-recent polls and surveys. The first half are directly related to right-wing rumormongering.
Nearly one-fifth of Americans think Obama is a Muslim. Thanks, Fox news, for acting like this was a matter of opinion, not fact.
25 percent of Americans don't believe in Darwin's theory of evolution while less than 40 percent do. Consider the fact that several of our newly elected officials, specifically newly elected Kansas Governor Sam Brownback, share that belief.
Earlier this year, nearly 40 percent of Americans still believed the Sarah Palin-supported lie about "death panels" being included in health care reform.
As of just a few years ago, about half of Americans still suspected a connection between Saddam Hussein and the attacks of September 11, a lie that was reinforced by none other than Dick Cheney.
While a hefty amount of this demonstrable cluelessness gets better as the respondents get younger, all is not well in the below-30 demographic. A majority of "young Americans" cannot identify Iraq or Afghanistan--the places their peers are fighting and dying--on a map.
Two out of five Americans, despite the whole separation of church and state being a foundation of our democracy thing, think teachers should be able to lead prayer in classrooms. So it seems those right-wingers clamoring to tear down the wall between church and state aren't the only ones who don't know their constitutional principles.
Many Americans still believe in witchcraft, ESP and other supernatural phenomena. Does that explain why Christine O'Donnell was so quick to deny her "dabbling"?
Speaking of antiquated religious beliefs, about a decade ago, 20 percent of Americans still believed that the sun revolves around the earth. That's just sad, considering that even the Vatican has let Galileo off the hook for being right.
Only about half of Americans realize that Judaism is the oldest of the three monotheistic religions. Other examples of wild misunderstanding about religion and the separation of church and state can be found in this fall's Pew survey on Americans' religious knowledge.
This one made a huge splash when it appeared. In 2006 more Americans were able to name two of the "seven dwarves" than two of the Supreme Court justices. And that was before Kagan and Sotomayor showed up. To be fair, Happy and Sleepy are easy to remember.
More Americans can identify the Three Stooges than the three branches of government--you know, the ones who are jockeying over our welfare.
So what to do in a political and cultural landscape in which well-told lies have more validity than fact-based truth? Perlstein
explained
how this environment gets created by explaining what happened on Election Day this year:
"...by a two-to-one margin likely voters thought their taxes had gone up, when, for almost all of them, they had actually gone down. Republican politicians, and conservative commentators, told them Barack Obama was a tax-mad lunatic. They lied. The mainstream media did not do their job and correct them. The White House was too polite—"civil," just like Obama promised—to say much. So people believed the lie."
We've entered a bizzarro world in which calling out lies is considered rude, says Perlstein, so liars are allowed to sit tight and dominate the discourse. This gels with Bill Maher's critique of the Rally for Sanity, that calling for "balance for balance's sake" ignores two important aspects of news reporting: facts and evidence.
Blaming Americans for being ignorant unwashed masses--or taking potshots at an education system that doesn't teach critical thinking-- would be the easy answer to this conundrum.
But the reality is that if messaging has such a big effect on Americans, then messaging matters. Folks on our end have to counter the lies with well-told, unabashed unironic, truth-telling. And we have to demand that our media, and our politicians, call out the other side. As Perlstein
notes
, "When one side breaks the social contract, and the other side makes a virtue of never calling them out on it, the liar always wins. When it becomes 'uncivil' to call out liars, lying becomes free."
Even worse, once lies begin to spread, they become more than rumors--they become permanent beliefs.
Sarah Seltzer is a freelance writer based in New York City. Her work has been published at the Nation, the Christian Science Monitor, Jezebel and the Washington Post. Follow her on Twitter at
@sarahmseltzer
and find her work at
sarahmseltzer.com
.
Wednesday, April 18, 2018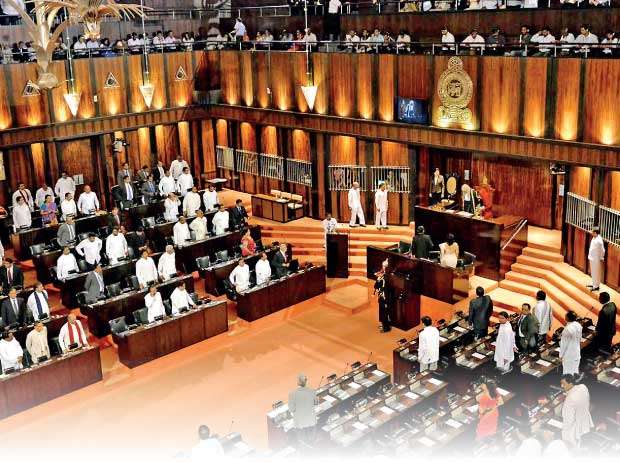 2018-04-19
If readers may wonder what my headline means, I refer to the rat-pack who led others up the garden path to support the recent No confidence motion, by assuring them of victory. Numbers they said they had in abundance, in every statement and at every media briefing, many UNPers they said were in their hands and would support the motion. As an UNPer, born and bred who has never swayed or wavered in my support for the party and all its Leaders, 'through its slings and arrows of outrageous fortune', I have never been prouder of being an UNPer than when this motion was soundly defeated.
UNPers stood as a team, in spite of their varied personal feelings
Everyone is equal; there are no first or second class citizens
When NCM failed, a certain media tried to get public sympathy
There was no attack at all, as UNPers abide by the rule of law
RW emerged a more stronger personality with popularity
RW has more experience in governance and in the school of life than any other politician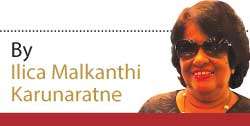 The UNPers stood together as a team,in spite of their varied personal feelings, the party came first as it always should! I was reminded of a line from W. S. Senior's famous poem; 'One man from shore to shore' The Stranger become a brother. The task of the tutor o'er'. The UNP, as its very name, suggests is for all citizens of this country, irrespective of race or creed. Everyone is equal; there are no first or second class citizens. This is why one of the former great leaders of the party, the late Dudley Senanayake once said that it his wish and hope that all citizens would be able to say with pride and joy 'This is my own, my native land'. Unity and strength are an unbeatable combination.
The Prime Minister has come through this ordeal through the past two gruelling months with his usual cool composure
I was glad than no UNPer fell prey to media moguls and others trying hard to be king-makers in this scenario, in order to have Leaders they can control and get favours from.When the motion failed, a certain media station tried to get public sympathy, by announcing that a jubilant crowd who lit crackers in celebration of their Leader's victory were there to attack them. There was no attack at all as UNPers abide by the rule of law. It is on the contrary, those sacked from the party who break the law, allow their children to do so too, and carry guns while taking part in so-called peaceful marches! The jubilant crowd also made their way to the Prime Minister's private residence, where he lives in a house which has remained the same, ever since his father built it for him. They lit crackers there too. Was this an attack?
The Prime Minister has come through this ordeal through the past two gruelling months with his usual cool composure. Never resorting to slander and fabrications against those who slandered him, day after day in no uncertain terms, with the vilest of lies. He just turned the other cheek in his customary style! He has emerged a stronger person with unprecedented popularity. He must ride on the crest of this wave and show that he is a stronger, decisive Leader and not a vacillating one as his enemies keep saying.
This is not a time for complacency either for him or for the government. We were the laughing stock of the entire democratic world by trying to get rid of a Prime Minister and party leader after a local government election. It has hindered all progress, development and brought everything to a standstill for two long months. No work was done. It has hurt the economy, hindered tourism and investment and instilled a sense of instability. The former ruler's group comprising of more than two parties got 44.6 % of the vote which was less than what they got at the last election.
The SLFP with 2 parties got only 13% of the vote while the UNP on its own got 32% while other Ranil bashing groups got 0.1%! Some among those who got the 13% shamelessly joined the JO in bringing this No confidence motion.
Those who enjoyed the perks and privileges of power and those basking in the reflected glory of it, who never had enjoyed this kind of luxurious flamboyant lifestyles ever before in their lives, did this in an attempt to return to the luxury they enjoyed with the corruption and murders that were an integral part of their horrific rule. How can anyone try to put the whole blame on the PM for the results of the elections? Surely there is something called collective responsibility, which is part and parcel of a democratically elected government?
All Minister and MPs have to share the blame as it is their duty to get down to the grassroots and tell the people what has been done, as a great deal has indeed been done and remind the people of the misdeeds, corruption, white vans, murders and so on during the tenure of the regime which was ousted in 2015. It is time now for hard work on the part of one and all in the government. The people want more than ever to see the wrongdoers of the last regime punished.This was an election promise that must be fulfilled. Otherwise there is no hope even of a distant dawn!
The SLFP with 2 parties got only 13% of the vote while the UNP on its own got 32% while other Ranil bashing groups got 0.1%!
Pomp and glory are not new to Ranil Wickremesinghe, he did not get these things through politics or power. He was born with a silver spoon and has had them all his life. He has been brought up on the solid virtues of self restraint and obedience. He has more experience in governance and in the school of life than any other politician. His ancestors have contributed more to the nation and to Buddhism than that of any other politician. In thought, word and deed, his vision is for the future generations and not only geared to the next election. This is what makes him different as he is a statesman of no mean stature and not a mere politician like the majority of his peers. He has stayed loyal to his party through thick and thin, and served all past leaders with loyalty,dedication and commitment to all tasks assigned to him.
I would like to mention a few sentiments expressed to me after the defeat of the No confidence motion. A young man I know was at a dinner celebration with his family of his birthday which was on that day, when he heard the news. He said 'This is my best birthday gift. I certainly don't want my daughter to live in a country ruled by those in the last dictatorial regime.' At two other events I attended, the majority of ladies present came up to me, knowing well where my loyalties were, they said they were all so happy and had prayed unceasingly for Ranil ever since they heard about the No confidence motion.
Several other men also expressed the same sentiments including a well known SLFPer, I was surprised to hear that he too shared the same view as the rest of us. In lighter vein, I use a Churchillian phrase 'a collective abomination' to describe the Ranil-bashers. I have noticed that besides their hatred of him, another common feature they share is that none of them are oil paintings. Perhaps therein lies the birth of the green eyed monster from where their hatred stems!
Sri Lanka has long identified the risk of financial crime as a priority area, given the country's history in battling a sophisticated terror organization. A number of measures were taken over the years and the government is currently working on bringing on necessary amendments to some of the existing regulations with the objective of preventing financial crimes.
Minister of Finance and Media Mangala Samaraweera made these remarks at a roundtable discussion on 'Financial Regulation: Working Together to Address De-Risking,' held on the sidelines of the 2018 Commonwealth Heads of Government Meeting (CHOGM), at the Mansion House in London, today (17).
Full speech below:
Financial Regulation: Working Together to Address De-Risking
It is a pleasure to participate at this roundtable on an important and timely topic.
As the dynamics of the finance industry and technology constantly evolve, it is essential that financial regulations remain one step ahead. The sophistication of financial crimes has increased exponentially in recent years and is a threat to all nations, be it developing or developed nations. This has resulted in a number of negative fallouts for international finance.
One such negative fall-out is "de-risking", the scenario of global banks selectively withdrawing from the business of correspondent banking. This can have highly detrimental implications for banks in developing countries in particular as it can shut them out of the global financial architecture.
This is largely attributed to the shortcomings of the existing structure of the financial system. Given the importance of correspondent banking in a globalized world, it is important to take measures to enhance respondent banks' capacity to manage risks, improve communication between correspondent and respondent banks, strengthen and effectively implement regulatory and supervisory frameworks in line with international standards, particularly for Anti Money Laundering and counter-terrorist financing.
Distinguished Delegates,
Sri Lanka has long identified the risk of financial crime as a priority area. Given the country's history in battling a sophisticated terror organization, addressing terrorist financing has long been on the agenda. A number of measures were taken over the years and the government is currently working on bringing on necessary amendments to some of the existing regulations with the objective of preventing financial crimes. Those measures include the introduction of Prevention Of Money Laundering Act in 2006, Convention On The Suppression Of Terrorist Financing Act in 2005, introduction of Financial transaction reporting Act in 2006 and setting up the Financial Intelligence Unit at the Central Bank.
More recently, steps have been taken to address emerging issues in internationalization of financial crimes, and to meet our global obligations as well. Since November 2017, Sri Lankan authorities have taken a number of measures to enhance Anti Money Laundering compliance such as introducing amendments to the Trust Ordinance, Companies Act, enactment of the Proceeds of Crimes Act, enhancing Customer Due Diligence Rules, and regulations on targeted financial sanctions on proliferations.
Distinguished Delegates,
The challenge for countries like Sri Lanka is how to ensure continued progress of financial inclusion in this context. At a more micro-level, one of the major objectives of our government, embodied in the 2018 Budget themed Enterprise Sri Lanka, is to empower entrepreneurs by providing access to finance. In order to ensure access to finance at grass roots level, it is important for the Sri Lankan financial system to have robust access and engagement with the global financial architecture.
As the financial system develops, the laws and regulations aimed at preventing financial crimes need to be updated. Sri Lanka very well understands this reality and is taking every necessary measure to keep abreast of the regulatory developments.